New: ForeFlight Power User Videos from PilotWorkshops
July 12, 2016 (Nashua, NH) - PilotWorkshops has released a new video training product called, "ForeFlight Power User". The goal is to help ForeFlight users discover and use little-known features that make preflight planning and in-flight decision making even easier. "While most ForeFlight users can work the product, there are so many features that are less well-known, but can make the tool even more productive. Our goal was to reveal and explain these features," stated PilotWorkshops founder Mark Robidoux.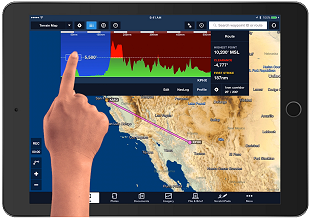 PilotWorkshops turned to noted ForeFlight expert Eric Hake to create the training. Hake was the first employee of ForeFlight and served as their evangelist, support guru and chief trainer. He has spoken at major aviation events and fly-ins all over the world and has personally answered over 50,000 support emails while at ForeFlight.
"After speaking with thousands of pilots, Eric understands what pilots know, and what they don't know, about ForeFlight. He realized many of the most powerful functions are just a touch or two away, but remain undiscovered and unused. ForeFlight Power User highlights these features and shows how to get the most from them," commented Robidoux.
The training is delivered as a series of short and focused videos, most between 5-10 minutes, and it's designed so that you can follow along with your own iPad. Full details and samples here.