PilotWorkshops Updates Two Training Programs
February 15, 2017 (Nashua, NH) – PilotWorkshops has recently updated two of its training programs, Real World Coast to Coast and ForeFlight Power User, and is providing immediate, online access for these updates to existing customers.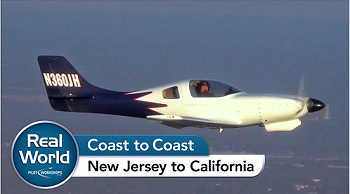 Real World Coast to Coast lets customers experience long-range IFR and VFR flying with a left-seat view of an experienced pilot's journey from New Jersey to Southern California. Each flight includes pre-flight briefs and debriefings, providing an in-depth look at the planning process for long, cross-country flights.
In the upgrade to this program, PilotWorkshops has added the entire return trip – over 15 hours of additional video material. The return trip includes a variety of airports, flying conditions and challenges, along with some breath-taking scenery. Most importantly, this upgrade enhances the learning experience as one watches how this pilot manages such an epic journey. Details here.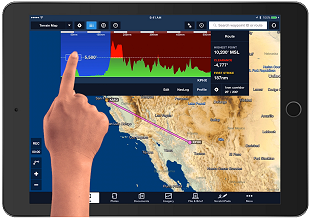 ForeFlight Power User has also been upgraded to reflect the newer features found in ForeFlight.
Created by ForeFlight's former evangelist and first employee Eric Hake, the product concentrates on the more advanced and hard-to-find features that many pilots are unaware of, or don't know how to use.
In addition to enhancements to many of the individual training videos that explain how to make the most of these new features, a new video was created that highlights Version 8's improvements and explains how to get the most from the new software. Details here.